WF Minimix // Nikitch by Worldwide Festival on Mixcloud

« Nicolas Morant is a french producer who originally started out as a classically trained musician. Like the rest of us in the modern information age he became enamored with the sounds that can only come from microchips and computer processors and he became Nikitch, a very dope producer who's work touches everything from trap to jazz. « (WF)
More : http://www.beatport.com/release/juke-box/1238463
DOWNLOAD

« To celebrate the announcement of the Destroid Fall Tour dates, we are giving out an exclusive free remix of Get Stupid by our homie THE UNIK
Check out Destroid on the Safe In Sound Festival Tour this fall! »
http://www.safeinsoundfest.com
The Unik:
http://www.facebook.com/pages/THE-UNIK/109092899110509
http://www.twitter.com/THEUNIK
SC @THEUNIK
Destroid:
http://www.facebook.com/destroidmusic
http://www.youtube.com/destroidmusic

http://www.twitter.com/destroidmusic
http://www.destroid.com
DOWNLOAD
ENG//
First and awaited release from Badjokes, this french DJ who turned his hand to production after years of playing mixes and pulling out shows with Future Skankerz, his local crew in south of France. With influences from House/Garage to Drum'n'bass, here's 3 tracks to jam thoughout your summer !
FR//
Voici le premier EP de Badjokes, ce DJ français bien connu de la scène Bass qui s'est tourné vers la production après des années de mix, et d'événements aux côtés de son crew Future Skankerz. Savant mélange aux influences House/Garage et Drum'n'Bass, 3 morceaux taillés pour sublimer votre été !
@badjokes
http://www.facebook.com/jbadjokes
http://www.facebook.com/misterfever
@misterfeverlive
DOWNLOAD
Here is an EXCLUSIVE MIX by Velasquez /// Enjoy !
1 Pete Graham, Marc Spence & Chris Lorenzo – Who Dat
2 BUDJU – ARMAGIDEON (Original Mix)
3 Julio Bashmore – Battle For Middle You (Low Steppa rebattle)
4 Eptic – Danger (Habstrakt VIP)
5 One Nil – Bleach
6 Hostage – In The Back
7 Distro – City Lights (DevelopMENT Remix)
8 ILL Phil & Lorenzo – JUMP AROUND 2013 RMX
9 Hannah Wants & Chris Lorenzo – Rude Boy
10 My Nu Leng & Taiki&NUlight – N°2
11 Migos – Dope in my Sock (AC Slater Remix)
12 French Fries – Yo Vogue (VIP)
13 Dubbel Dutch – Dip So
14 Royal-T – I Know You Want Me
15 MGK – Peso (Melé Version)
Follow Velasquez :
http://pipo-loco.flavors.me/
https://twitter.com/Pipo_loco
BUY iT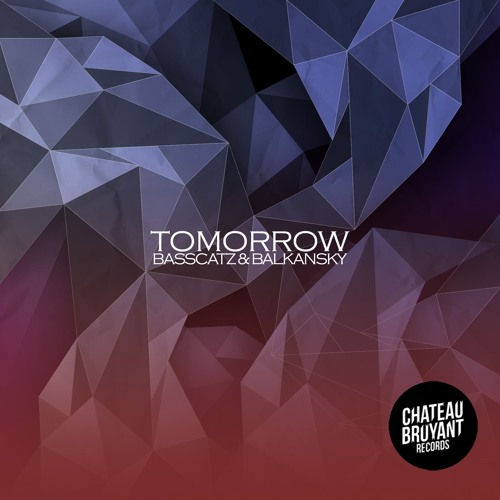 BUY it : http://www.beatport.com/release/tomorrow-ep/1309601
1 – Tomorrow (Original Mix)
2 – Flying You (Original Mix)
3 – Cloud Maker (Original Mix)
4 – Sea Glass (Original Mix)
Half Dubstep and half Techno, this collaboration between BASSCATZ & BALKANSKY is a real mixed gem of Tribale rythm and Bass music.
Through this 4 titles, TOMORROW EP shows us a bright future of Electronic Music.

————————————————
DOWNLOAD
Here is an EXCLUSIVE MIX by BASSCATZ & BALKANSKY to present their new Ep TOMORROW // OUT NOW on CHATEAU BRUYANT records.
Buy the EP : http://www.beatport.com/release/tomorrow-ep/1309601
PLAYLIST////
01. Vallew – Vaillance (ABCD)
02. Basscatz & Balkansky – Dance With Me (FKOF)
03. Commit – Droid Dance (Platform Music)
04. Basscatz & Balkansky – Tomorrow (Chateau Bruyant)
05. Kantyze – Genosha (Platform Music)
06. Basscatz & Balkansky – Flying You (Chateau Bruyant)
07. Commit – Jupiter (Platform Music)
08. Basscatz & Balkansky – My Moon (Platform Muisc)
09. L 33 – Rupite (Platform Music)
10. 207 – Electrical Impulse (Platform Music)
11. Balkansky – Cloud Maker (Chateau Bruyant)
12. Kantyze – Misery (Platform Music)
13. Basscatz & Balkansky – Terminal 2 (FKOF)
14. Basscatz & Balkansky – Sea Glass (Chateau Bruyant)
15. Balkansky – Priroda
16. Vallew & Balkansky – Shine (ABCD)
Follow Basscatz:
Basscatz soundcloud
https://www.facebook.com/basscatz
Follow Balkansky / Cooh :
Balkansky soundcloud
http://www.ivanshopov.com/
https://www.facebook.com/abcd.ivanshopov
artwork by Pablito Zago from L'Artistik Kommando
mastering by X-PAND Sound Mastering