Free DL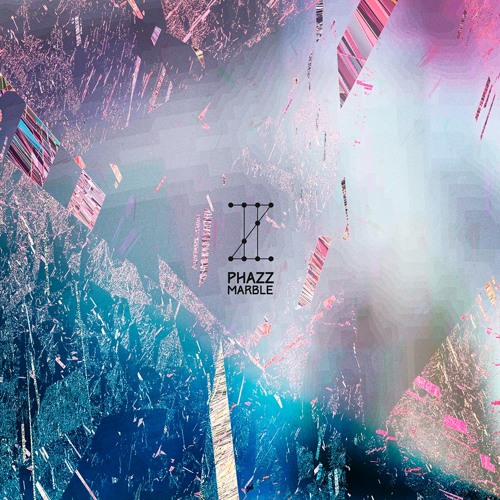 The French artist compiles an eclectic compilation of stirring tracks, each with it's own identity & unique vibe. The 'Marble' EP contains four tracks attentively created & arranged to depict the story of Phazz's inspired production, motivated by a love of piano from an early age.
The Lyon based producer is driven by creating contemporary music, with plenty more on the horizon including a 2nd EP & a collaboration with the L.A based singer Bridge.
The future is incredibly bright for Phazz, the Marble EP is just the beginning as he continues to captivate an audience worldwide.
Artwork by : http://9uillaume6onte.com/
Free Download : http://www.creamcollective.cc/recordings/phazz-marble-ep
Tracklist:

1. Hold Me
2. I Feel You
3. Sights
4. Addiction
https://soundcloud.com/adam-phazz
https://www.facebook.com/phazzmusic
https://twitter.com/Adam_Phazz
https://www.facebook.com/hitthecurbmusic
https://twitter.com/HitTheCurb
http://www.residentadvisor.net/dj/hitthecurb
Get it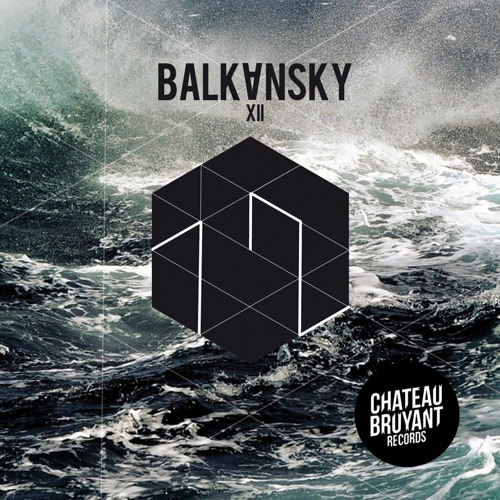 1/ BALKANSKY – HIPPIE FILTH
2/ BALKANSKY – XII
3/ BALKANSKY & NIVEAU ZERO – 666
4/ BALKANSKY & CURRENT VALUE – AMNOENT
ENG//// CHATEAU BRUYANT rec. is very proud to welcome BALKANSKY in the Castle. Coming from Sofia (Bulgaria) Ivan Shopov is one of the most anticipated artist of the Brutal and Metal bass music scene. Also known under the name COOH, he has been releasing a lot of bangers on Big Labels such as : AD NOISEAM, ROTTUN, PROSPECT, WICKY LINDOWS, POSITION CHROME or HOLLOW POINT, to name a few.
Named after a strange number 'XII', He delivers us a very powerfull Dubstep EP with some very mature productions while keeping his first Hardcore influences. The 2 original tracks of this EP : « HIPPIE FILTH » and « XII » both combines strengh and originality. The 2 other tracks are respectively the Bestial « 666″, produced in collaboration with NIVEAU ZERO, spécialist of the Dubstep Metal Bangers, and « AMNOENT » which is a very clever track that takes some influences from IDM, and was produced in collaboration with the Mighty CURRENT VALUE, one of the Drum and Bass HXC scene pioneer.
FR//// CHATEAU BRUYANT rec. est très fier de compter dans ses rangs BALKANSKY. Originaire de Sofia (Bulgarie) Ivan Shopov est un des artistes européen majeur d'une scène bass-music brutale et métallique . Egalement connu sous le pseudonyme de COOH , il compte a son actif un nombre ahurissant de sorties sur des labels remarquables tels que AD NOISEAM, ROTTUN, PROSPECT, WICKY LINDOWS, POSITION CHROME ou encore HOLLOW POINT pour ne citer qu'eux. C'est d'un énigmatique chiffre 'XII' qu'il signe pour CHATEAU BRUYANT ce puissant EP Dubstep. Tout en gardant les sonorités Hardcore de ses débuts, BALKANSKY s'inscrit avec maturité dans les productions Bass actuelles. Les 2 tracks originaux de cet EP : « HIPPY FILTH » et « 12″ sont d'une originalité et d'une puissance remarquable. A cela s'ajoute 2 collaborations. Le bestial '666′ produit avec NIVEAU ZERO spécialiste des bombes dubstep-metal et 'AMNOENT' un morceau Dubstep redoutablement intelligent, flirtant avec l'IDM produit en collaboration avec CURRENT VALUE l'un des piliers de la scène Drum n Bass HXC.
http://www.ivanshopov.com/
https://soundcloud.com/cooh
https://www.facebook.com/abcd.ivanshopov
http://niveauzero.net/
https://soundcloud.com/niveau-zero/
https://www.facebook.com/niveauzero
https://twitter.com/NiveauZero
https://soundcloud.com/tim-e-aka-current-value